The solution of PIMS CMS is described as follows: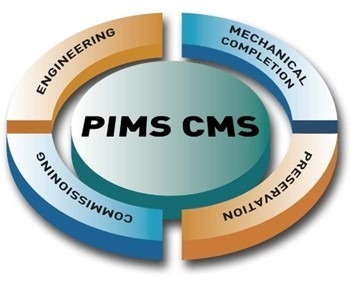 Engineering
The engineering commissioning covers:
Data Import:

Other Engineering Databases;

Mirror image of external engineering sources;
Enable Direct Input: Removing need for other "uncontrolled" sources (Ex: Excel);
Master Tag Register of the project;
Validation tool (Optional):

Report duplicates, Tag syntax, missing drawing;

Intelligent reporting based on Completion Status;

Send feedback to data source.
The work flow is described as follows: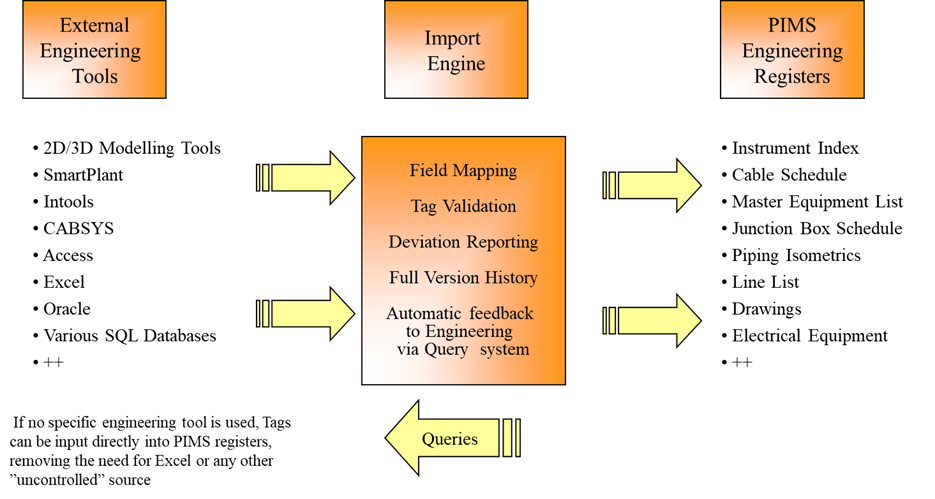 Mechanical Completion
The mechanical completion covers:
Breakdown into manageable packages;
Automatic generation of all barcode readable certificates/checklists;
"Intelligent scanning" of Check Lists;
Timely and smooth sequenced handover;
Administration of punch items and Carry Over Work;
Status logging against each Tag based on verified documentation;
Status reporting as required: By system, area, contractor etc;
Can be interfaced with (sub)contractor's management systems;
Query system for tracking SQ's/TQ's, comm. queries, etc.
The work flow is described as follows: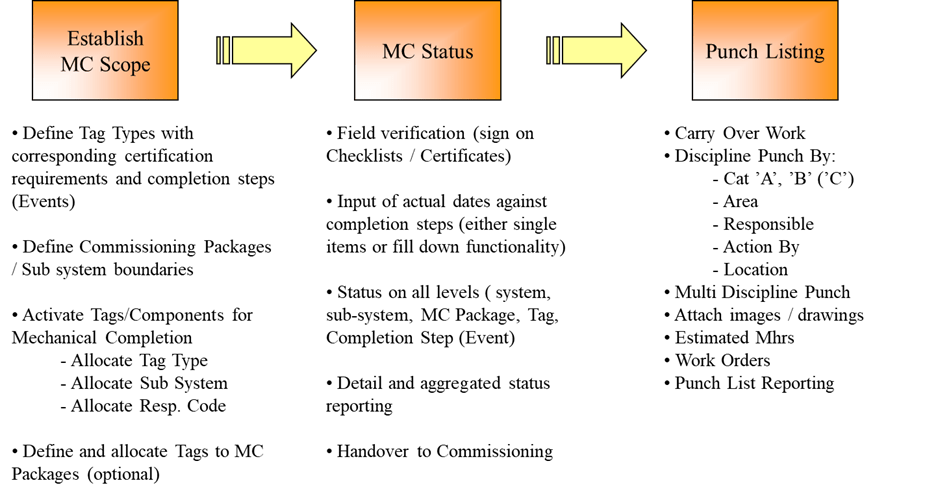 Commisioning
The commisioning covers:
Verification of scope handed over from Mechanical Completion;
Administration of punch items;
Commissioning Checklists;
Commissioning Packages breakdown;
Develop Commissioning Procedures;
Full Status at anytime;
Daily Logs and Activities;
Vendor Callouts.
The work flow is described as follows: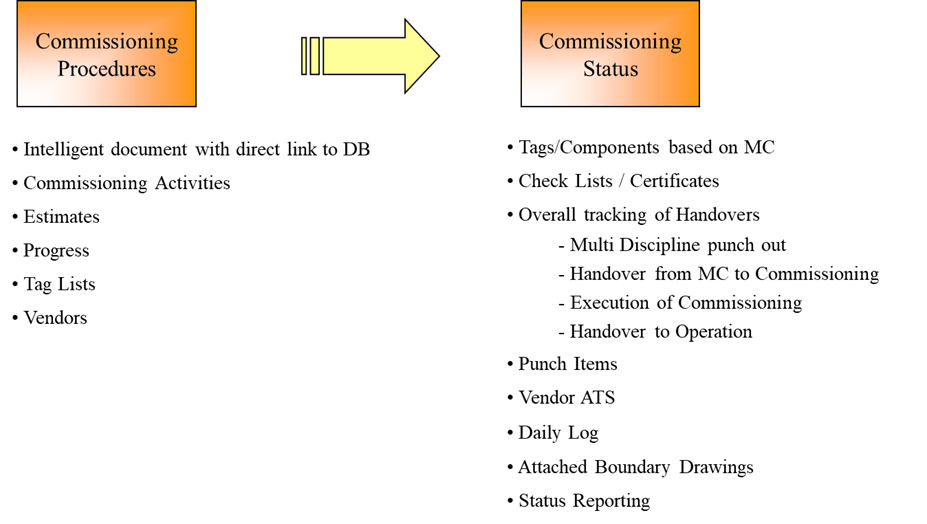 Preservation
The preservation covers:
Setup of Preservation maintenance checklist;
Activate item in the preservation program;
Produce weekly worklists;
Input status and any negative findings;
Produce/issue weekly and monthly preservation reports.
The work flow is described as follows: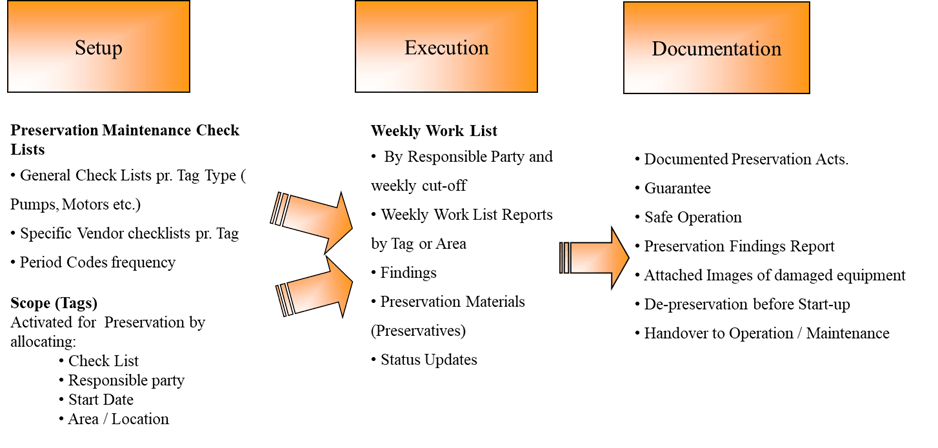 Back