Vision and Mission
TRUETECH's business philosophy focuses on listening to customers' needs and transforming them into corresponding Information Technology solutions. Starting from providing customers with high-tech solutions for technical operations in resource management, urban management, production activities deployment, in-depth technical data collection and processing, through many years of successful business activities in the market, TRUETECH has accumulated a lot of knowledge and experience. Based on its strengths of specialized solutions based on smart data, with the ability to understand customers' needs, with its built-in brand reputation, TRUETECH is confident to be a solution-building consultant, a reliable partner, a companion of organizations and businesses in the process of going from individual IT applications to a comprehensive digital transformation solution. With such a mission, TRUETECH determines its development goal is to become a leading company in the field of information technology, constantly creating and innovating, researching and developing its products, combined with specialized commercial products from the world's leading suppliers, organization and exploitation of smart data in order to integrate into solutions that meet the needs and capabilities of customers, always oriented to professionalism and perfection in each product and service.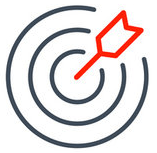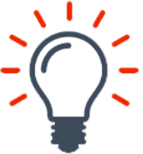 Creativity and innovation
Along with the faster and faster development speed of technology, the world is constantly innovating. As a technology enterprise, TRUETECH cannot allow itself to be left behind. That is why innovation is identified as the foundation for development. Always learn and grasp the needs of the market, research and learn new technologies and new products of partners, TRUETECH chooses to develop and innovate products that match its capabilities, and cooperate honestly and openly with the world's leading technology partners to provide high-tech products, based on accurate and up-to-date data is built by TRUETECH itself, is a way for TRUETECH to ensure that its products are always suitable and meet the needs of customers.
Accompanying customers
With specialized technology products based on smart and regularly updated data, providing professional and comprehensive services ranging from solution consulting services, data services, technical training and support, system maintenance and operation, is the key to ensuring successful implementation of the solution for customers. In line with the development trend of the world, TRUETECH aims to provide an overall IT solution model, as a full-service support service for agency/enterprise administration management (SaaS). To do that, TRUETECH is ready to provide each type of operational service individually, support service for each stage, until investing in a whole system of solutions for customers to hire and use and providing operation, maintenance and upgrading services. In this way, TRUETECH accompanies customers for a long time throughout the life of the system, ready to bear the investment risk and the responsibility to solve all difficulties and problems in deploying, operating and using the system.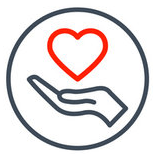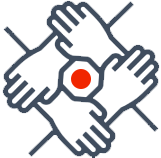 Team building
TRUETECH understands that the staff is the most valuable asset, determining the quality of the products and services it provides for customers. TRUETECH's management and technical staff are carefully selected, with many people who have worked and attached for many years, matured over the years along with the Company's development steps, full of enthusiasm and spirit of innovation and creativity, constantly learning to improve professional qualifications and working skills. Clearly identifying this as the biggest asset of the business, TRUETECH always takes care of, maintains and develops its team, as a solid basis to ensure a long-term commitment to customers: always provide the best integrated solutions, with the most modern technology, the most professional service, most fully meet the requirements of customers.