Solution Introduction
Forests provide a lot of important economic benefits therefore it is necessary for a forest management unit to have a system in place to plan, implement and monitor all forestry related activities, from monitoring changes in forest area to updating the status of forest exploitation and use. In Vietnam, high technology and remote sensing technology in forest mapping has been applied in many provinces. The database about national forestry inventory, forest fire forecasting and warning has also been deployed and brought great benefits.
The current process used by localities is to collect and store a variety of GIS data and forest management related data. Although this is a considerable effort, these data sets are often stored discretely or without a sharing mechanism among stakeholders in the forestry management system. A lot of management units in remote areas cannot access this database for daily operations or in-time forest change monitoring and reporting.
Tracking all these changes is possible if the user is given access to a comprehensive spatial database, which includes satellite imagery, thematic vector data layers, and ancillary attributes. This database is efficiently managed, stored and categorized with high-quality metadata, facilitating efficient decision-making. Data also needs to be made available and accessible to decision-makers.
Truetech has built a forest change monitoring solution that meets all the above requirements. With this solution, satellite images to map forests, quantify tree growth and calculate forested areas are used. All these analyzes are processed on a central data server. In addition to mapping hard-to-reach areas, this solution also helps identify illegal forest land encroachment and illegal logging activities within forest boundaries, monitor and analyze forest changes (forestation and deforestation) and forest density.
Outstanding features of the solution
Centrally manage remote sensing image stock for year-by-year forest management of each locality;
Automatically categorize and collect metadata;
Provide data as an OGC service to decision-making teams;
Quantify forest cover changes and vegetation changes;
Analyze and detect illegal logging activities in forest areas;
Generate and extract reports for stakeholders.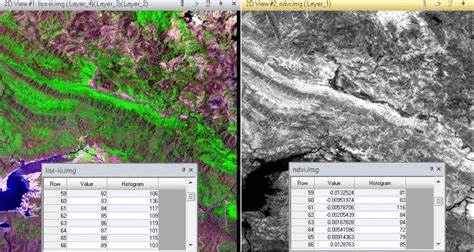 Benefits of the solution for management agencies/units
Analyze forest cover evolution over time series - visual comparison of multi-temporal images;
Detect changes over the years using built-in analytics tools;
Organize and manage database centrally with right allocation among functional departments/units;
Optimize operations by dynamic information generation and quick GIS-integrated image provision;
Analyze control measures of deforestation, illegal logging or encroachment on forest cover.
Related products and technologies
IMAGINE - Remote sensing image processing software: Allow performing of analytical measurements and change detection to increase productivity while ensuring high accuracy.
ERDAS APOLLO - Spatial data distribution, analysis and management system: Allow organizations to arrange and distribute large volumes of spatial data more quickly and consistently with less hardware required than other competitive servers. 
M.App Enterprise : Platform for deploying intelligent spatial applications on web, mobile and desktop platforms.
Back