Challenges of current time attendance systems
Today, most of the time attendance systems in factories are in the forms of card sliding or fingerprint. With the fingerprint technology, fingers must be directly reached to the machine scanning head. With the card technology, direct reach on the scanning machine is possible due to close distance to slide cards. In case the front person is under disease infection, the behind person will be at high risk of cross infections.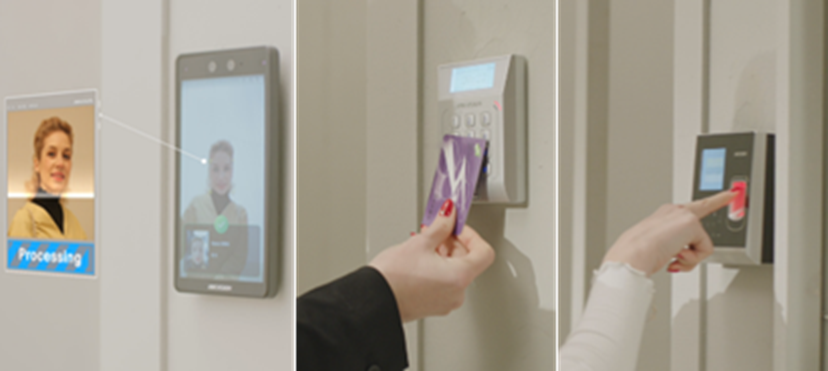 Benefits of FaceID time attendance systems
Use of FaceID never brings so excellent benefits than ever, removing all the disadvantages of card or fingerprint technologies.
Non-contact time attendance helps prevention of Covid-19
The bets advantage of the FaceID time attendance is non-contact with the physical machine. There is always a safe distance between employees and the machines, resulting in prevention of virus infection due to contact.
Covid-19 viruses can be present on the surface during 72 hours, according to the research. Use of close contact attendance machines like fingerprint or card is at high risk. With FaceID technology, employees are required to stand 0.5 – 2 meters far from the machines.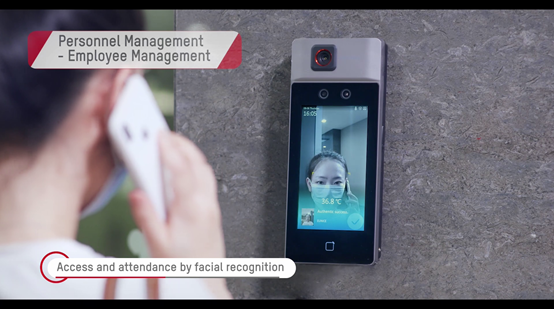 TrueTech solution is integrated with functions to recognize faces with masks. Employees with no masks are not authorized as an enforcement of 5K commitments.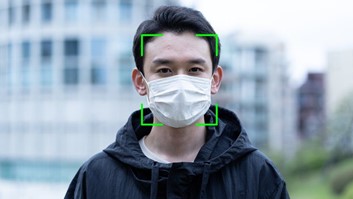 Security enforcement and prevention of illegal intrusions
Another advantage is to prevent illegal intruders by identifying whether they are employees to grant access, especially in critical areas like warehouses, machine rooms or financial rooms where all time access must be monitored to minimize losses or ignition.
Equipped with dual lens (optical and infrared), TrueTech's face recognizer only grants access when both lens identify real human rather than 2D, 3D or video images. This anti-fraud technology helps safer access and prevention of illegal intrusion.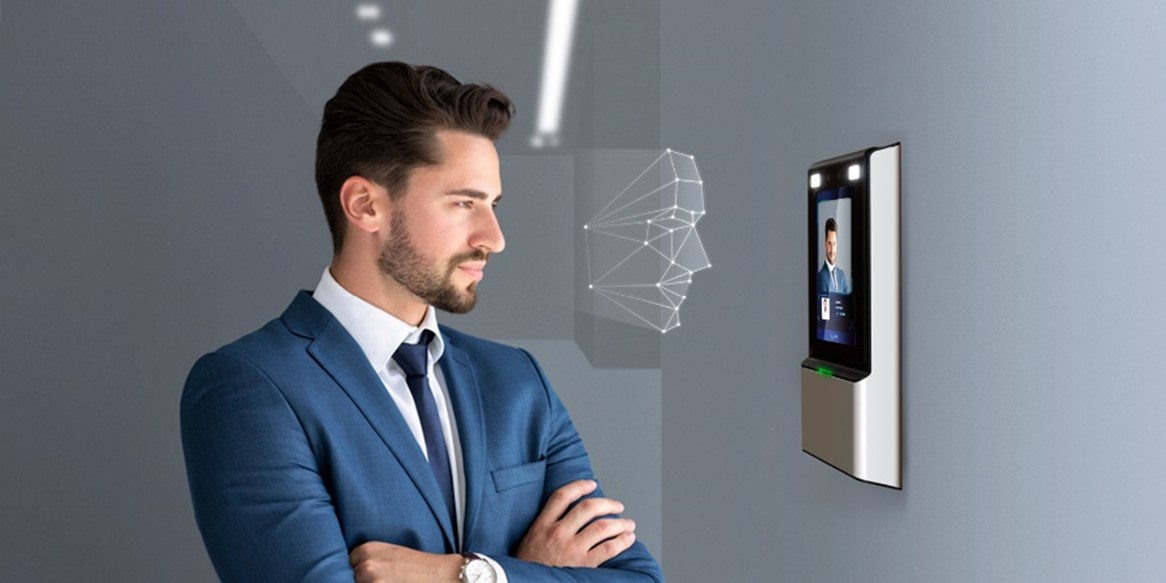 Save more money by preventing fraud time attendance
A survey in the USA in 2017 states 16% of employees ask their colleagues to do time attendance for them, resulting in loss of 373 mil USDs. How can they do this? They can do this by giving their cards to the colleagues to slide on the machine. With FaceID, this cannot be done as faces are unique, bringing automatic and objective results.
Save more time to improve productivity
Paper-based cards are still used today. This manual way wastes time and drives difficulties in management. More advanced technologies like smart card or fingerprint are used but more time is still needed due to wetting or forgotten reasons.
Face recognizing technology overcomes all the reasons like forgetting, wetting, dirts, etc. Time attendance speed is high. TrueTech's FaceID can verify 80% faster than other available types thanks to deep learning algorithm. The average time of face recognition is < 0.2 second/person with the accuracy of 99%, even in the low light condition. This advance minimizes jams due to waiting for attendance turns caused by card or fingerprint technologies.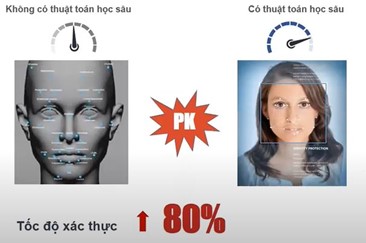 Proactive prevention of Covid-19 by combining with temperature cameras
One of the common measures to prevent Covid-19 is check employee temperature before work. However, the check is manual and done with handheld devices by the security team, resulting time waste and inefficiency.
Combination of body temperature and FaceID cameras enables automatic time attendance:
Wide areas of temperature check do not require employees to stand in a fixed area;
Distance of temperature check and face recognition is ~ 1.8 m, higher than other available types (~ 0.5 m). This speeds up the time attendance and prevent jams at the attendance points.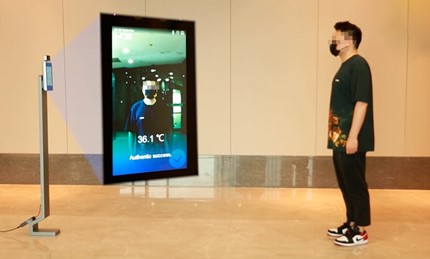 In case high temperature is detected, warnings will be sent to the central control room and the medical team for quick isolation.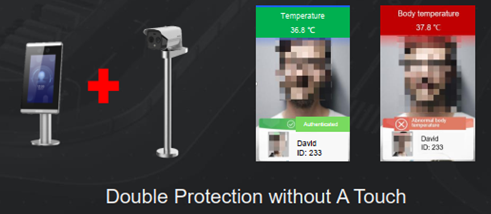 Conclusions
Use of FaceID time attendance systems brings practical benefits to enterprises and employees. Employees are not worried about forgetting cards, inaccurate fingerprint or Covid infection thanks to non-contacts. Additionally, enterprises are not worried about fraud time attendance and illegal intruders as well.
This system is becoming a critical component for enterprises. In the time of Covid-19, this is the best solution for enterprises to early detect infections, helping to minimize shutdowns.
Quay lại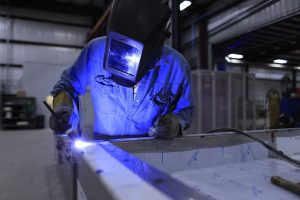 Asset management and equipment maintenance are today critical in the digital transformation of plant operation. Each industry as in Manufacturing, Oil & Gas, Energy, Food...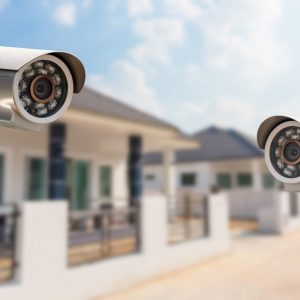 In 2018, TrueTech and VNPT implemented the project to build the security surveillance and monitoring center for Go Vap District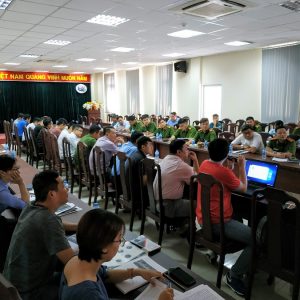 In order to ensure the operation, management and operation of the information system, command and monitor security cameras in the ward and Go Vap district. The Go Vap District...