In conventional Oil & Gas design, data exchanges among technical departments are isolated and incosistent, reulting in clashes. Besides, material generation from continuous design changes makes inaccurate and delayed estimation, preventing Owner from on-time information for optimum design decisions. These challenges cause negative project progress and cost.
Application of 3D modelling software provides a common environment for Structure, Equipment, Piping or Electrical disciplines, helping to reduce clashes and minimizing extra cost in projects. With visual 3D model details, technical drawings and BOMs are quickly and accurately generated at any time to help users assess and select the most appropriate designs.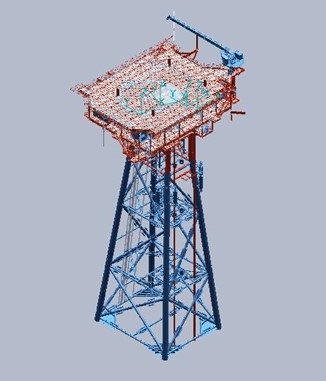 Multi discipline design and clash check in 3D model
The solution provides a multi discipline design environment to help concurrent collaboration in a project where all the discipline specialized data is displayed for all participants. Additionally, clashes can be found early for quick actions to improve the design quality, reduce errors and save the total cost.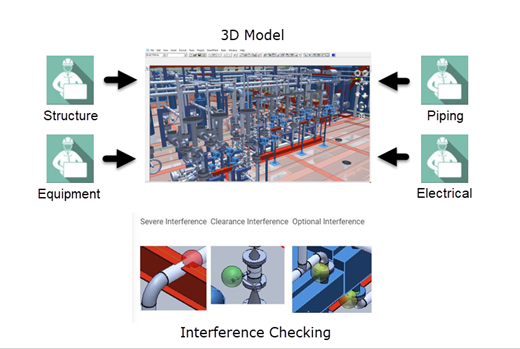 Design and material management are integrated in one 3D model
In 3D models, the design can be quickly and easily updated, enabling adjustments based on comments from participants. Drawings and BOMs are directly generated from the model in different scenarios. This can help Owner to have the most cost-optimal design, shortening the design and design review process.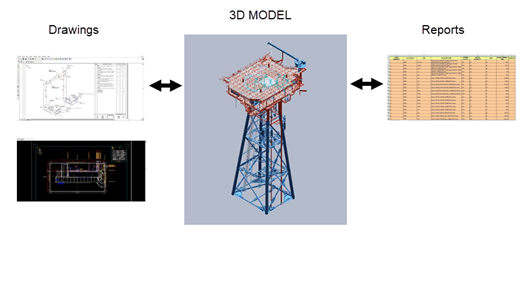 Application of 3D modelling solution improves not only data quality and design management but also profestional reputation in project execution. Working on a single environment with all related disciplines helps to save more time and cost than before.
Today, to survive and grow in a competitive environment, EPC contractors need to transform their existing technology to difital world by latest technologies in EPC project execution.
Back