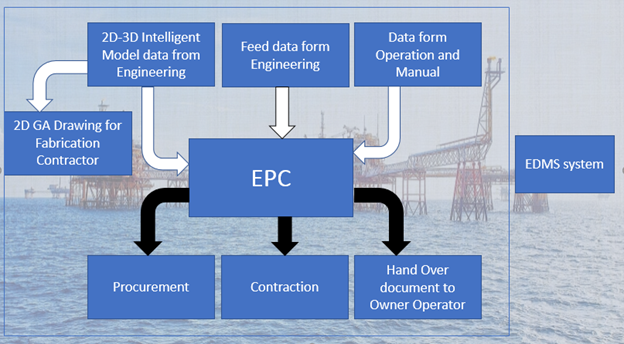 Benefits of document hand-over among EPC contractor, Owner/Operator and other sub-contractors.
Project document hand-over plays an as important role as project start, planning, execution and management.
This phase is generally overlooked due to no attention paid to appropriate document hand-over and receiving. It is also underrated during the whole project execution. However, document hand-over turns out to be important as all the documents will be filtered to be closest to as-is plant.
Basic design;
Detailed design;
As-built documents;
QA/QC documents;
Vendor documents;
Operating procedures;
Maintenance manuals;
…
Additionally, hand-over will help managers have all the information of the project from a truthful source.
As-built documentation: The documents are classified into disciplines, phases, revisions and changes.
Electronic database: EDMS is built to support classification, categorization, query and reports (technical design, contracts, equipment data from suppliers, etc.,). All of them are organized in processes and numbering systems as agreed among project participants.
Revision Management: Document/drawing completion and finalization are stored in the common database, including document sponsor, reviewer, approver, comments or changes among EPC contractors and sub-contractors.
Information & Knowledge: As-built documents are critical as they help Owner/Operator build up operating procedures, training programs and inputs into other systems like safety, MES, CMMS, EAM and Registration management system.
Owner should receive full document set from contractors. Technical and other project documents should be handed over in the full and most reliable way. Application of the EDMS system can help this by using its built-in functions.
Back